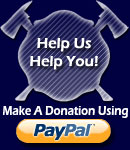 2019 Incidents
Jan
95
Feb
88
Mar
78
Apr
98
May
98
Jun
101
Jul
134
Aug
127
Sep
112
Oct
Nov
Dec
Total
931
Past Incidents
2018
1290
2017
1256
2016
1287
2015
1274
2014
1161
2013
1127
2012
1159
2011
1091
2010
1095
2009
964
2008
970
Web Counters
Website Visitors
Since
April 21, 2009

Visitors Today
Jan 28, 2020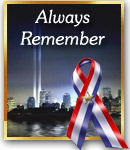 Baled straw catches fire on Riverhead farm
By Ex-Chief Nicholas Luparella/Denise Civiletti
September 27, 2019
Riverhead firefighters doused a fire on a farm north of Sound Avenue this afternoon, where numerous rolls of baled straw caught fire.
It was spontaneous combustion, Riverhead Fire Department spokesperson William Sanok said. The bales heated up and had just enough moisture in them to catch fire, Sanok said.
Moisture in baled hay or straw causes chemical reactions that produce flammable gas, which when the bale's internal temperature gets hot enough, can spontaneously ignite.
About 20 bales were involved, Sanok said.
A dozen Riverhead firefighters with two trucks and a tanker responded to the 12:30 p.m. call, he said.
It took about 90 minutes to put the fires out and make sure the bales weren't still smoldering inside, which required firefighters to take them apart to expose and water the center, Sanok said.
No one was injured in the incident.