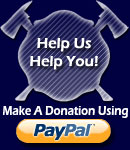 2018 Incidents
Jan
126
Feb
81
Mar
85
Apr
93
May
101
Jun
Jul
Aug
Sep
Oct
Nov
Dec
Total
486
Past Incidents
2017
1256
2016
1287
2015
1274
2014
1161
2013
1127
2012
1159
2011
1091
2010
1095
2009
964
2008
970
Web Counters
Website Visitors
Since
April 21, 2009

Visitors Today
Oct 23, 2018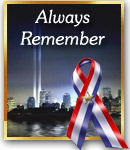 Guestbook
Welcome to the Riverhead Volunteer Fire Department Guestbook. Your feedback is important to us. Feel free to leave your comments.
| | |
| --- | --- |
| Page of 3 [ Back | Next ] | Records 31 - 60 of 64 |
Signed on August 11, 2010 at 3:50 PM
Guest Name:
Don Walsh
Location:
Long Beach, California
Comments:

A tip of the hat to FF Kevin Kosciuszko for that save he made. Everyone connected to RFD should be proud of him. Good Job!!
Best Regards, Donny Walsh
Signed on July 09, 2010 at 1:21 AM
Guest Name:
Jeremy
Rank/Title:
Fire Fighter
Web Address:
mtfd22.com
Location:
South Jersey
Comments:

Nice website and amazing looking building and do you guys know anybody from Hook and Ladder 118?
Signed on June 03, 2010 at 5:56 PM
Guest Name:
Bryon W. Gross
Rank/Title:
American Red Cross Disaster Action Team
Comments:

Thank you for all you, and the numerous other volunteer fire departments do. Thank you.
Signed on May 15, 2010 at 8:58 PM
Guest Name:
Mike Garvin
Rank/Title:
Captain
Web Address:
arff79.com
Location:
Delaware County, PA.
Comments:

Great site, hey we are in the process of getting a bus trip together to see the July 17th Drill Competition. Can someone contact me to answer a few questions about our upcoming trip.

stay safe
Signed on May 05, 2010 at 6:17 PM
Guest Name:
Alan G. Parsons
Rank/Title:
Training Chief
Location:
El Paso, Texas
Comments:

Hello,

I would like to trade two of our Department patches for two of yours please.

Thank you,

Alan
Signed on March 17, 2010 at 4:43 PM
Guest Name:
Betty Anne (Liz) Nelson Lyngaas
Rank/Title:
none/friend
Location:
Austin, TX
Comments:

Website is great. Rol would have loved it. Miss Riverhead. Hope all is 5 by 5. Be Well
Signed on March 14, 2010 at 8:42 PM
Guest Name:
Sue Whited
Location:
Lakewood, CA
Comments:

I enjoyed looking at your website. I have lots of special memories of RFD, because I used to spend weekends at my Grandmother's (Alice Menendez) house which was right next door. The fireman always treated me great, and if I was a pest they never let on. They would let me occasion push the button that sent a siren throughout the town exactly at 12 noon.
You were very much appreciated back then, as I know you are now.
Signed on March 14, 2010 at 7:45 PM
Guest Name:
Bryon W. Gross
Comments:

Thank you for your dedicated service.
Signed on February 26, 2010 at 4:07 PM
Guest Name:
Keith Schroeher IV "JUNIOR"
Location:
Riverhead
Comments:

nice job with the site...that was a nice stop at the charter school.
Signed on February 24, 2010 at 7:34 PM
Guest Name:
Bill Fleming
Rank/Title:
ex-Chief Riverhead Vol Amb
Location:
Youngsville, NC
Comments:

Nice web site guys. Your Dept had (3) 13's in the last 2 days and the stories and pictures are already up. Nice job Ray!!
Signed on February 24, 2010 at 10:17 AM
Guest Name:
George
Rank/Title:
Deputy Chief
Location:
New Orleans, LA.
Comments:

Your new HQ is top notch. You are lucky to have support from your city / county to purchase such nice equipment, and a state of the art building such as your HQ. Keep Up the good work.
Signed on October 30, 2009 at 1:08 PM
Guest Name:
Don Sherman
Rank/Title:
West Metro Commissioner
Location:
Colorado
Comments:

Very nicely done site. Excellent to see those 70's Seagraves still in active service. Any more photos of the former Ironmen 50s Ford B rig; watched it run when I was younger. Thanks
Signed on September 13, 2009 at 9:56 AM
Guest Name:
andrew
Rank/Title:
LT. FOR JUNIORS
Location:
CENTER MORICHES
Comments:

NICE JOB ON YOUR WEB SITE, AND ALSO NICE FIREHOUSE, LOVE IT


THANKS ,

ANDREW
Signed on August 19, 2009 at 8:04 PM
Guest Name:
Richard Schwarzenberg
Rank/Title:
Lt.
Web Address:
www.eaglehose.com
Location:
Ansonia, Ct.
Comments:

I saw you guys at the convention parade in Hicksville last Sunday. Nice job! Contact me if you'd like to trade patches or something similar. I travel to Long Island quite frequently hopefully I'll run into you guys one of these trips.
Take care and stay safe
Lt. Rich Schwarzenberg
Eagle Hose & Hook & Ladder Co. #6
Ansonia, Ct.
Signed on August 07, 2009 at 5:06 PM
Guest Name:
Bill Hughes
Rank/Title:
former member of Ridge FD
Location:
New Port Richey, FL
Comments:

A professionally done website.
I read about the 13/35 on Ostrander Avenue while reading NEWSDAY Online.
It looks like Riverhead had their hands full last Tuesday night (08/04/09).
My old department (Ridge) was one of the departments called in on a 24 to that 13.
Signed on July 21, 2009 at 12:39 AM
Guest Name:
Ira Talsky
Rank/Title:
Ex 1st Lt. Redbird H&L CO.#1
Location:
Mastic Beach, NY
Comments:

Awesome website, good luck with the new HQ.
Signed on July 20, 2009 at 2:16 AM
Guest Name:
Paul Johnsen
Rank/Title:
Ex-Capt/EMT-D
Comments:

Nice website and Nice Firehouse
Signed on July 14, 2009 at 11:50 AM
Guest Name:
David Scott
Rank/Title:
Fire Inspector, Sun City FD
Web Address:
www.suncityfire.com
Location:
Sun City, AZ (suburb of Phoenix)
Comments:

Great site! As an ex-captain, Dix Hills FD, I feel you have a very impressive fire department!
Signed on July 06, 2009 at 6:02 PM
Guest Name:
Frank Walsh
Rank/Title:
Firefighter/EMT
Location:
Davenport Fire Department/Florida
Comments:

Site looks great. Nice Station guys. Been awhile since I went back home to Riverhead. Be Safe and be Proud! Save lives and Protect Property!
Signed on July 01, 2009 at 6:07 PM
Guest Name:
SCOTT LAMBECK
Rank/Title:
7-9-31
Location:
FLANDERS
Comments:

Ray ,
Great website nice job .Thanks for adding Flanders in your photos.
Scott Lambeck
Signed on June 29, 2009 at 3:28 PM
Guest Name:
Thomas E. Steele
Rank/Title:
Training Officer
Location:
Sparta, TN
Comments:

Great site. Wonderful headquarters building. Keep up the good work be proud of what you have and serve the community well!

God Bless!
Signed on June 02, 2009 at 12:26 PM
Guest Name:
Richard F Campbell
Rank/Title:
Medical Office
Location:
Riverhead
Comments:

Looks Great
Signed on May 17, 2009 at 6:46 AM
Guest Name:
Tom Kelly
Rank/Title:
FireFighter of 19yrs.
Web Address:
www.nbtexas.org
Location:
New Braunfels,Texas
Comments:

Nice website! Keep up the excellent work. Will come back to this website more often.
Signed on May 14, 2009 at 8:24 AM
Guest Name:
Baycan Fideli
Rank/Title:
Patrol Lieutenant
Comments:

Gentlemen, the site looks great! It takes us into the 21st century. Ray your leadership in this project has been a valuable asset to our department.
Signed on May 12, 2009 at 2:54 PM
Guest Name:
Kenny Lucano
Rank/Title:
Ex Lt. Redbird H&L 1
Comments:

New site looks good boys, congratulations on the new digs on Roanoke Avenue - Be safe, and take that hallway!

"POHA"... the "Nest Lives"
Signed on May 08, 2009 at 8:35 AM
Guest Name:
Rob "Worscesterlashier" La Shier
Rank/Title:
FireFighter
Location:
City of Knoxville, Tennessee
Comments:

Ray EXCELLENT job on the Site. Thanks for all your hard work. It helps for my co-workers to see the site when I try to explain to them about the Island and the equipment. Say hello to all up there for me.
La Shier, forever REDBIRD
Signed on April 29, 2009 at 11:39 PM
Guest Name:
Bob Inzalaco
Rank/Title:
Ex-Capt
Comments:

Good Job Ray, now we need to use it, I have some good photos to submit.
Signed on April 24, 2009 at 8:01 AM
Guest Name:
James Redmond
Rank/Title:
Firefighter
Comments:

Congrats on the new site Ray! The site look good, let hope everyone gets on board to help you out.
Signed on April 23, 2009 at 10:36 PM
Guest Name:
Joe Goetz Jr
Rank/Title:
jr capt / patrol
Comments:

looks good, nice job. thanks for letting me come and join in on web meeting with my dad.
Signed on April 22, 2009 at 11:51 AM
Guest Name:
Bill Sanok
Rank/Title:
Ex-Capt. Fire Police Patrol
Comments:

Ray,
Looks great, especially the Fire Prevention/Safety article.
Look forward to providing additional input.
Bill 70607
| | |
| --- | --- |
| Page of 3 [ Back | Next ] | Records 31 - 60 of 64 |